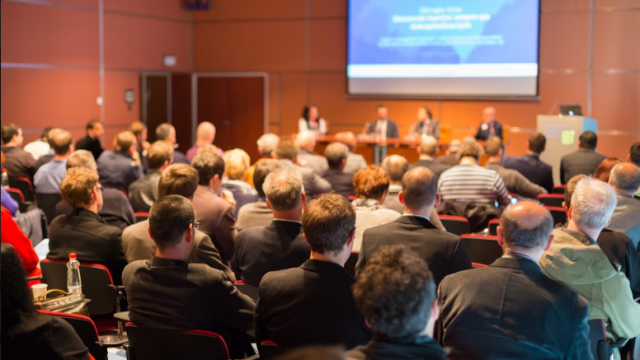 10 tips for planning an event
Experienced event bookers will understand how planning a successful event takes more than just execution. Event planners must be extremely prepared to face all the challenges that will inevitably take place during the booking process. To tie in with this, checkout our top tips on how to successfully plan and book a meeting, conference or event.
Get the basics right: If the simple things can't be mastered there's no chance of getting the complicated matters in order. Getting the basics right is the foundation of how successful the event will be. To begin with ask yourself some simple questions such as; What is the budget for this event? What meeting venues are available? What is the main goal of the event? Who needs to be invited? What type of event will attract people? Will there be a gala dinner? What's the dress code? Once these questions are asked, planning the event will be a much easier process.
Location, Location, Location: The area where the event is held is so important because it can easily make or break a successful event. You need to try find a balance to make it convenient for people to attend the event. It's also worth keeping in mind that the chosen venue whether it be a small or large event venue should reflect your audience and the business purpose of the event itself. If available, research venues with great transport facilities and venues easily accessible to trains, buses, parking, LUAS etc.
Choosing the date: Carefully choosing a date is of paramount importance and try, if possible to avoid periods where there is a religious holiday, school exams and the peak of summer time. Also potential other events, sporting events or concerts running on a preferred date should be taken into account taking place as it can negatively affect turnout.
Invitations: When inviting people to an event it is important that adequate notice is given so possible attendees can plan ahead. Experienced conference organisers also advise that giving too much notice as well can be a negative as people can tend to easily forget about the event as the months go by.
How will the event all come together?: Who will be the "go to person" on the day? Will that person be involved in the full organisation process of the event? Who will get things done on the day? These are the many things that need to be considered with regards of how the event will flow. It's vital to plan out the flow of the event and determine whether all the plans are realistic.
The ambiance: When booking a venue it's important to note the style and ambiance of chosen venues and review whether it fits with the type of event that is being booked. Some types and styles of decor simply don't work for very corporate events. This is often something that people disregard when choosing a venue. Whatever the aim is for the event if it's to gain more clients, get to know staff better etc. the decor and ambience of the event can definitely help achieve the goal of the event.
Making your guests feel welcome: Giving a warm reception for guests is very important as it makes attendees feel welcome, leading to them engaging more with the event which is important for it to be a success. A dedicated greeter at the main door welcoming guests and giving a good first impression is vital.
Acoustics: Some people may think that this category is slightly unnecessary and a little too specific but this is actually a very important factor which should be taken into account when picking a venue. A low ceiling will make the venue seem cosy, but it will make it louder if it's packed. Alternatively, a large warehouse-style venue will result in echoes, or what architects refer to as "reverberation". It's important that acoustics are analysed when booking an event.
Post event follow up: This one can easily be forgotten, however giving post event follow up with the venue is very important not only discover what went well about the event but also what possibly didn't go so well. It's extremely rare to have an event that goes absolutely perfect so it's good to discover guest's opinions. Most importantly, thank guests for attending your event.
Thinking about the future: Keep a record of how the booking process was managed, how the event was planned and how everything went on the day is very important as it could make organising a second event much easier.