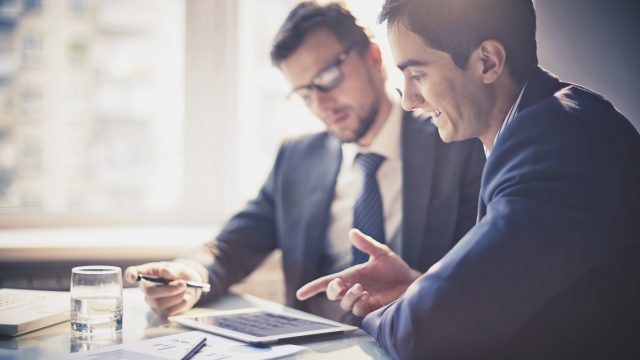 Big ideas for booking the perfect small meeting
It is most likely that you have already heard the popular slogan "Small meetings lead to big ideas". When booking a small meeting it is worth taking into consideration that small meetings can sometimes be harder to book, due to their shorter booking window.
What small meetings have in common is their size; however they can be very different in their type of meeting and/or space and room requirements. No matter what the size of the meeting is, every meeting requires a lot of time and effort on the part of the booker. Whether it's all about the space, timing or savings, the following tips will help reduce your frustration and help you source the best venue and the best deal for your small meeting.

1. Location, location, location
No matter that type of meeting room you are planning on booking this is often one of the most overlooked factors. If you are booking a small meeting rooms in Dublin, how far is the venue from the LUAS, taxi ranks, bus stops or train stations? How far are people travelling and where is a good mid-point if attendees are coming from various locations? Is there enough parking at your chosen location and is it free?
2. Be flexible on dates when the meeting can be held.
A bit of flexibility as to when and what day of the week your meeting is held can make it easier to book your preferred meeting destination. Typically small meetings book in the year for the year whereas large conference venues tend to have conferences or gala dinners booked years in advance. During a short term window if space is available, bookers tend to take advantage of discounts if they are available.
3. Look beyond typical meeting space.
Ask venues what other options are available besides typical meeting rooms e.g. a lounge, hotel library which can offer attendees a unique experience. Another idea is to try source meeting spaces in museums, galleries, historical venues or other non-traditional venues.
4. Determine the type of venue that fits with your meeting's objectives.
Bookers can either run with a large venue, where there are an abundance of amenities, staff and resources, or they could run with a smaller boutique hotel / venue, where the meeting may be the only one held at that time. There are benefits to both options – large venues have more specialised staff available to assist with the meeting and larger venues tend to have more flexibility with space and rates. Smaller venues tend to hold very few meetings at one particular time which can lead to the venue offering a more intimate meeting atmosphere.
5. Be budget conscious.
Room hire costs can vary significantly from venue to venue; therefore budget should be a big factor in the decision-making process. Sourcing day delegate rates (which tend to include hot drinks and biscuits) instead of pricing these items as extras can sometimes lead to a saving.
6. Cheap V Quality.
This follows on from the above point: cheap doesn't always equal good value. If you find a venue for what seems like a great price, make sure some further research is complete to assure yourself that the quality will be what you need.
7. Facilities.
Don't forget to check whether catering, projectors, screens and technological support can be provided and most importantly if its included in the room hire or if its quoted extra.
8. Be aware of the value of your meeting.
Prior research on how much the meeting will spend in terms of meeting room hire, food and beverage etc will lend to better negotiation.
9. Book more than one meeting
Bookers may be in a better position to source better meeting room rates when combining more than one meeting in the booking process.