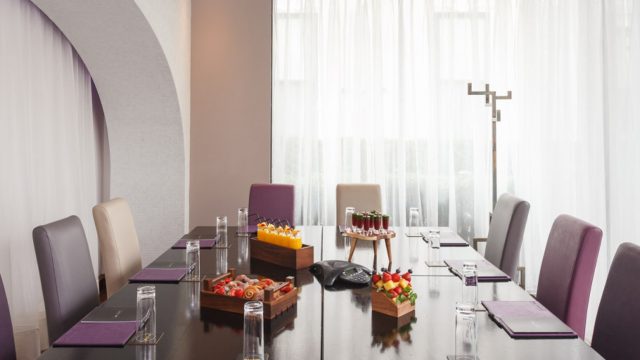 Hire a training room in Dublin
In the heart of Dublin, The Conference and Events Venue has three flexible and unique contemporary meeting rooms. Those are best to bring people together and are designed to stimulate creativity!
We offer stylish boardrooms in Dublin to suit your needs and requirements. Perfect room for any meetings including on-point technology and features to keep you focused including high-speed Wifi, a 60'' LED TV, natural light, air conditioning, a private terrace and a beautiful view overlooking the Lord Mayor's garden. Everything right in the heart of Dublin city!
If you are looking for a training room hire in Dublin then don't hesitate to contact us now! It is also suited for Board Meetings, Interviews, Training & Seminars & Workshops.
The meeting space with the right layout that makes all the difference!