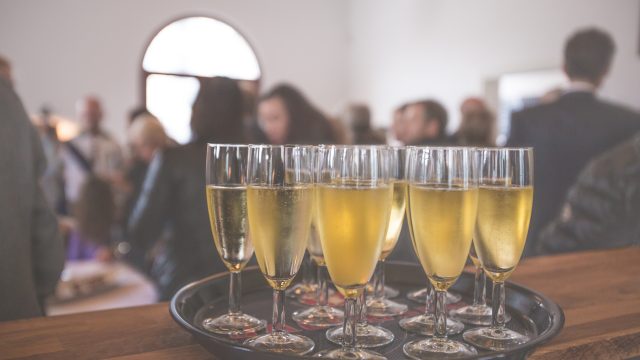 How to successfully plan and book a corporate event or evening
When planning a client appreciation event or corporate evening, you need more than just a convenient venue. I a recent post we gave tips on how to plan an event but booking a corporate event can actually be harder than it might sound as there are many factors to take into account. We've taken a look at what we can do to make your event a resounding success that will not only achieve your business goals, but will motivate your team at and beyond the corporate event, team building or corporate meetings.
Location
This is arguably the most important element of the event. The choice of venue needs to be close to transportation services, taxis, LUAS light rail, train stations and bus stops. When it comes to suitable corporate event and events venues Dublin city centre is an ideal choice due to it being only a short walk to main transportation links. Research has shown that if the location of a corporate event is too inconvenient for participants up to 25% won't attend.
Wining and Dining 
You need to have a clear idea in your head what type of dining experience you want to have at your corporate event. Most corporate event and conference venues in Dublin are able to provide an extensive range of menu options from a full sit down meal to nibbles and light snacks. Ask to view menu options prior to booking and research whether guests have any dietary requirements or allergies that need to be considered.
Activities
Planning another activity for a corporate event is a great team building or ice breaking way to get a group together. Many off-site activities such as murder mystery or golfing are readily available on Dublin's doorstep. A break from the conventional corporate event is a great idea and your guests will really appreciate it.
Privacy
When researching venues and meeting rooms for a corporate event, privacy is an all too important factor to consider. One concern clients or booking agents tend to have with an event is that other guests may accidentally wander into a presentation. Aside from throwing someone off their trail of thought in a presentation it can look very unprofessional. Therefore researching the privacy of your venue or room is essential to ensure this does not become an issue.