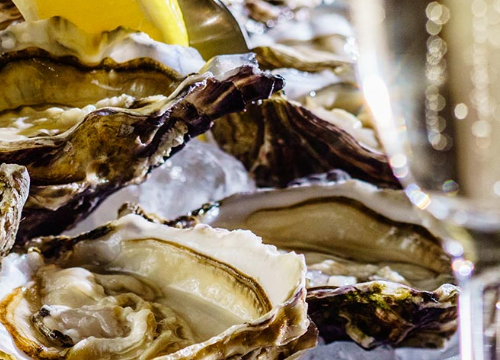 What makes an excellent seafood restaurant?
Seafood and Grill Restaurants are frequently top of the list and are becoming remarkably popular day by day. Which leads us to the question how easy is it to find the best place to enjoy some quality seafood? Ireland is lucky to have access to some of the best seafood produce in the world. From oysters to freshly caught fish prepared right in front of you, Irish seafood is nearly impossible to beat.
Atmosphere…
What type of ambience does the restaurant deliver? How to guests view the restaurant? Within seconds a guest will have summed up how they feel about a restaurant. Seafood restaurants often spend a significant investment on private dining spaces and ensuring an ambience that represents quality food and hospitality. A major factor is the space between tables and how much room guests have between each other as well as background music, decor, smell and style of furniture used.
Online reviews…
The best seafood restaurants will have some of the best reviews and should be easily found online. Check out menus online and do a lot of research with reviews on various third party websites before making a booking. Reviews can tell a lot about the style of the restaurant and the ambience as well as the kind of service that they would be providing. Seek out restaurants that provide the best lunch and dinner options.
A wide variety…
Before venturing to a seafood restaurant, check menus online to determine which restaurant offers the best variety. You don't want to book a table at a seafood restaurant only to find that they only serve fish with no lobster or crab. Variety really is king. The perfect seafood experience will let you choose from a wide range of available options. Look out for menus that include lobsters, crabs, salmon, shrimps, cod, oysters as well as some other exotic delicacy being served by the restaurant if you wish to try something new.
An expert chef…
Becoming a master of a trade takes many years experience and the same can be said for a restaurant chef. Becoming a master of a kitchen is no different where a head chef needs to be an expert at his craft. The consistency of providing top quality seafood dishes is crucial to ensure everyone leaves with the same dining experience.
Freshness and Quality of the food…
Quality seafood is always the best seafood. If you are sacrificing quality, you can't expect the food to be as good. Local restaurants always serve the freshest seafood and Ireland benefits from being able to access some of the best seafood produce in the world.
Price…
The price of the various menus can be an indicator of the experience people receive and while a balance of value for money is vital, customers expect the price to match what they are receiving quality wise. A menu prices too low often gives customers the perception that the food is cheap.