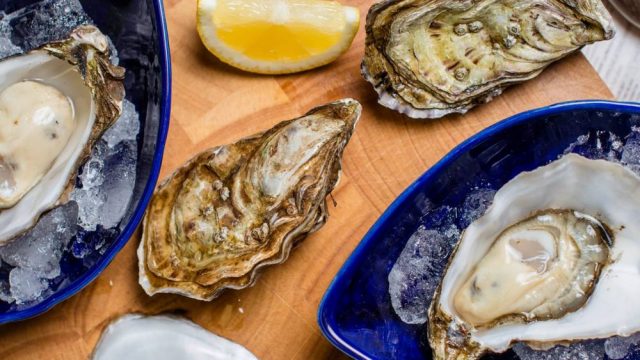 Romantic Dining in Dublin
Forced romantic days such as Valentines Day can leave one feeling anything but loved-up. There are however an abundance of restaurants all over Ireland that just can't help being romantic, whatever the date. Dublin may not have the same romantic reputation for romance as Paris or Florence does however it is certainly a memorable city with a wide choice of seafood and steak restaurants ensuring a top romantic experience.
There's something so very exciting about getting all dressed up for a romantic meal with cocktails. Seafood restaurants in particular are a popular choice for romantic meals as some types of seafood like oysters and lobster are considered as aphrodisiacs.
With low-fat protein meat that naturally boosts dopamine and norepinephrine in your brain. Having these served on your dinner date is an excellent way to get the meal off to a romantic start.
Whether it be a honeymoon in Ireland, a date to celebrate an anniversary or if you would simply just like a romantic evening out we have put together a list of top tips when choosing a romantic restaurant…
1. Lighting
Romantic restaurants have a certain ambience about them and they are never too bright. When a restaurant has the correct lighting, it can make diners feel that they are the only people eating in the restaurant and it allows you to concentrate on your date, instead of the table behind her and to the left. Additionally it is also a well known fact that soft, flickering light such as candle light is always the most flattering.
2. Spacing of seats
This can be an issue in a lot of restaurants, tables squashed together will never create the perfect romantic atmosphere and it can serve as a distraction from conversation with so many people within close proximity.
3. Choice of Music
The choice of music that a restaurant plays closely follows lighting and spacing of seats. Music should set the mood however you don't want to be shouting at each other in order to talk. Mariachi bands or regular renditions of "Happy Birthday" to tables can be fun but not certainly not romantic!
4. Menu Choice
French, Italian dishes or seafood can be a popular choice for romantic dining. There's something primal about eating lobster, muscles and seafood from a shell. Same goes for the dessert menu, if a poor choice is available it can lead to a flat end to an otherwise wonderful evening.