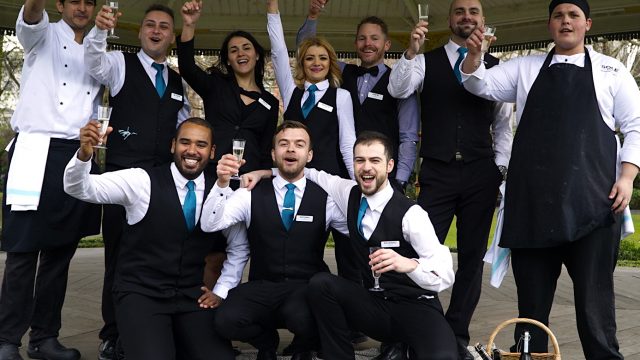 Sole Restaurant Turns 1 Year Old
It is Sole's 1st Birthday!
We want to take this opportunity to thank each and every one of our fabulous customers who have joined us over the past 12 months, to our incredible suppliers and our fantastic team for their hard work and dedication during the past year. We are thankful for each and every one of you. 
To celebrate such a special occasion, we would like to invite you to
BE OUR VIP! 
Dine with us on March 22nd and receive complimentary Prosecco and oysters on  arrival.
Treat yourself to a marvellous lunch or dinner next Friday, March 22nd and enjoy a glass of Prosecco and delicious oysters from all around Ireland on us! Choose between a selection of seafood, steak and vegetarian dishes for the perfect office lunch break, leisurely afternoon or dinner in the city. View our menu options. We look forward to welcoming you to celebrate our first birthday with us!
A Year of SOLE
SOLE Seafood restaurant is turning one and we couldn't be prouder! In just one year, we have become the number one seafood restaurant in Dublin, we released our first Sea to SOLE video highlighting our local producers and we have been shortlisted for the World Luxury Restaurant Awards. The awards recognise culinary excellence and memorable experiences in restaurants around the World. Voting is now open and we would love if you could take this opportunity to vote for us!