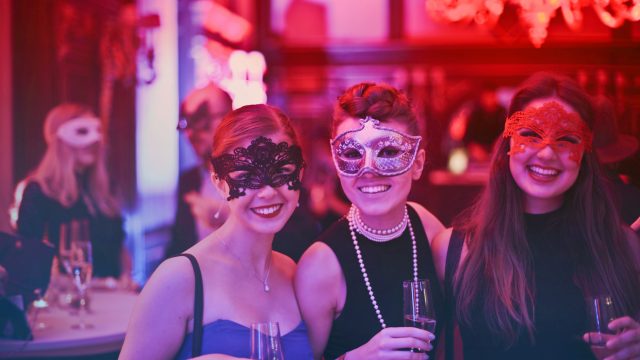 Top 10 Tips For Planning and Booking Gala Dinners
Planning a gala dinner can be a stressful ordeal. With many factors to consider here are some key areas to consider to ensure that the event runs smoothly.
Entertainment
Whether you are considering entertainment during your event or before pre gala dinner entertainment, something for everyone is key here. Good entertainment sets the tone for the evening. It's one of the most memorable factors of an event and it can also be one of the first things guests will experience and discuss at a welcome drinks reception. Sourcing the correct type and style of entertainment option is key as your choice can be dictated by the venue as well as delegate numbers. An option that works well for an intimate group of 20-30 people will not work well for a large events venue.
Sourcing a venue
When it comes to function room hire, it is vital to ensure that the correct balance is struck between finding a venue that will comfortably cater for the amount of guests you will have and not choosing a venue that guests are lost in. A room too big will leave the space look like its lacking in atmosphere and a venue that is too packed will leave guests uncomfortable and wanting to leave.
Plan early!
If you are looking to rent a popular venue or if you've chosen a popular city for your gala dinner planning months in advance is key. Most popular venues book up very quickly, especially on key dates.
Invitations
Plan on sending out invitations for your event a minimum of 8 weeks in advance. If you are planning on holding the event during a popular time of year "save the date" cards are also a popular choice. It's important that invitations hold all the correct and key information required without giving away too much information about what is in store on the evening ahead. Aim to give recipients a hint but not giving too much away at the same time.
Determine a budget
…and have realistic expectations as to what you can get for your budget. One of the most important components of planning a gala dinner, it is often the most overlooked element. It is important to work out the cost per person and plan everything else around this as well as keeping a contingency budget aside for emergencies or unexpected expenses.
Planning a theme
This is one of the most fun ways to inject some fun into the evening however it is key to know your audience before deciding on what theme is most apt. Plan on something that will not make your guests uncomfortable and possibly if suitable allow guests to dress up in a themed event which will add another dimension to the evening ahead. As yourself questions such as; "what age profile will potential guests be" and "is it a mix of genders"?
Production
It is important not to underestimate the importance and power of good production. Does your chosen venue come with an inhouse production expert or does one have to be externally sourced? How many times have you been at an event where the microphone stopped working or people seated at the back couldn't hear what was being said at the front. As part of this it's important not to underestimate the importance of a good stage set, lighting and quality of sound. This production element of an event spans across a large number of items including decor, theme, entertainment and speakers.
Food
One of the most important factors when considering a venue is reception for providing good quality food. It's one of the most discussed elements of an event during and after it's taken place. Will your venue provide onsite catering or do you need to source a catering company? Ensuring that a lot of prior research is complete on this is vital. Ask people who've booked events for a similar number of guests in your chosen venue. Reviews can also be sought online from Yelp and TripAdvisor amongst many others. Ensure to attend a menu tasting in advance and if sourcing separately from the venue possibly try multiple catering suppliers. Also it is important to select a menu choice that suitably ties in with your theme.
Service
Similar to the above but equally as important, the service element on the evening is vital to ensuring all runs smoothly. Again, prior research is vital here. Request to view the glassware, crockery and platters that will be used on the day and don't forget to ask about staff to guest number ratio.
Table dressing and seating arrangements
Ensure decorations and table settings tie in with your event theme and think about creative centre pieces and place settings. Lots of venues choose to put a modern twist on a traditional look. Create a seating chart to ensure that all runs smoothly and that any potential faux paux' are avoided.