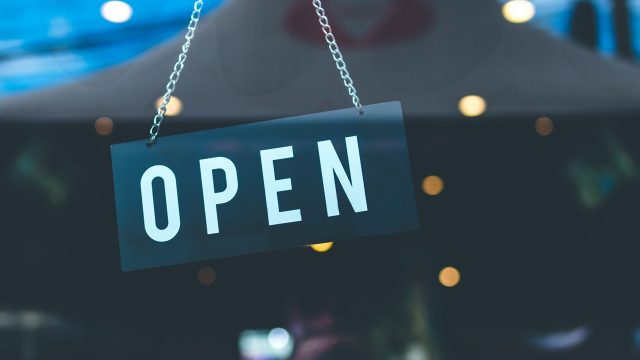 What Makes A Great Restaurant?
A question that sparks a lot of conversation from renowned critics, magazines, blogs and connoisseurs alike. The lists are long and every one likes to treat their taste buds every once in a while. The New York times for example has an ongoing restaurant review page that adds a new one every week. Based on personal taste naturally everyone has their opinion and preferences to what makes a restaurant truly great. We've put together a list for you as a guide what to look out for.
What are the qualities of a great restaurant?
1. High Quality Meals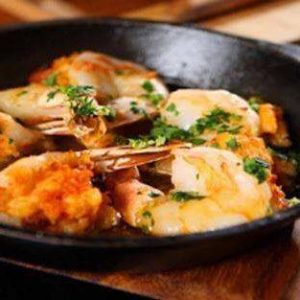 High food standards are an absolute must and should be considered the baseline to boost prominence with the restaurants clientele. A positive reputation will attract new customers and bring back existing ones for return visits. After all people want to enjoy their meal and overall experience.
An excellent restaurant must have an exquisite cuisine. Quality of the food and presentation are very important. We all eat with our eyes! If a restaurant doesn't have a good reputation for its high quality cuisine and well presented meals people won't want to go there.
2. Only The Best Ingredients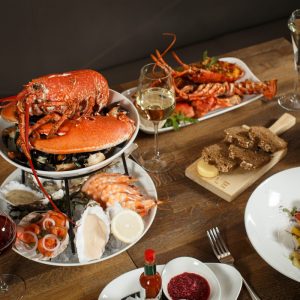 The ingredients used must be fresh and any meal should always be freshly prepared. Locally sourced ingredients will allow for that and often score with the consumer in a positive way while giving back to the community at the same time. And why support adding additional air miles when the same produce can be sourced from nearby?
The increasing demand in healthy and organic produce has only strengthened this trend. Many consumers will feel positive if that is reflected in their favourite place to dine.
3. An Expert Chef & Consistency

Becoming a master at any trade takes many years and even decades. Being a master of the kitchen is no different therefore the head chef needs to be an expert at his craft. The consistency in food quality is crucial to ensure that everyone will have the same positive experience every single time. Furthermore any restaurant that takes pride in their cooking should not be afraid to have people looking at how the meals are actually prepared instead of wanting to hide that part. A transparent cuisine adds trust between the customer and a restaurant which is invaluable!
Depending on size additional chefs are required and the same applies to them. A good working relationship between head chef and sous chefs will contribute to a successful operation and happy customers.
4. A Successful Delivery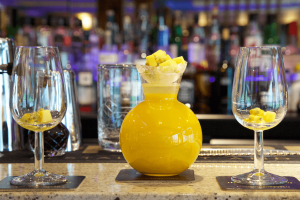 Other than great food everyone who visits the restaurant wants to enjoy excellent service. A dedicated and friendly team of staff members is central to bring the vision of a through and through positive experience to life. A great restaurant will make sure that every staff member understands their role to enhance the guests experience. This is a vital area where a restaurant need to succeed in. A well mannered staff with a positive attitude and friendly demeanor goes a long way even if something should be wrong with the food. Waiters should know the menu well to answer any arising questions when the order is placed. Equally timing places a big role. Delivery of food from the kitchen to the table should be prompt as should any other orders. In private dining situations there is often an even stricter code of etiquette to follow and guests will have high expectations.
Obliging staff that will put effort into suiting the customers needs, that are well dressed looking presentable and hygienic are central to a successful delivery.
5. Clean Premises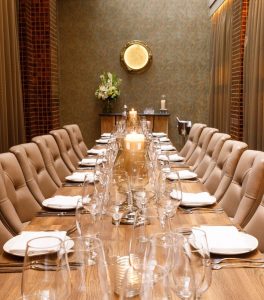 Cleanliness is the absolute obligation for any restaurant that holds itself to a higher standard. Being sloppy about hygiene in a restaurant will most likely have serious consequences leading all the way to forced closure of a premises. Additionally visibly dirty space will not attract any customers and set the public expectation very low. This also includes rest rooms and any other areas that are not immediately part of the dining area.
And as they say the devil is in the detail. Dirty cutlery or a plate is equally not acceptable as is a dirty floor. Something as "small" which might have been only an accidental oversight will only lead to a client not returning again. If certain standards are not met the word will get around quickly and bad reviews are the worst publicity one can get. Especially in the era of social media and instant online feedback. One negative feedback can ring a hundred times louder than a positive one.
6. General Atmosphere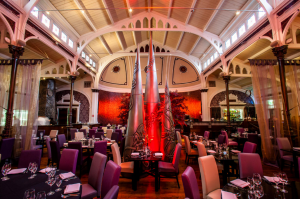 What message does the restaurant deliver? As any hospitality venue the appearance and general flair will decide (often within seconds of the customer entering the premises) how they feel about it. Not without good reason venues will spend a significant amount of money creating an ambience that represents their food and hospitality ethos. Beginning with the branding the tone is set which defines customer expectations. For example you wouldn't expect sushi when the branding suggests a steak restaurant.
A major factor is the space between tables and how much room guests will have between each other. Other things include the lighting, general decor, background music, the style of furniture and the comfort of seating. The overall atmosphere will impact which customers will be attracted to the restaurant, if they return at a later stage as well as recommending it to their friends to try it out.
7. Price
Cost can be an indicator of the experience people can expect from a restaurant but it can also be a deterrent. While a good price is important guest are paying for the overall experience, atmosphere and of course quality of food & service. A balance of value for money is important and customers expect the price to match for what their are getting. A too low priced meal can give customers the perception that the food is cheap or even that the staff is being paid poorly.
8. Location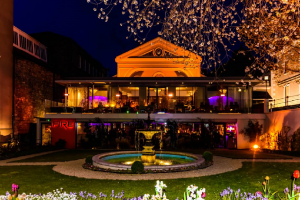 A city center location will differ from an out-of town restaurant. Being central allows for a wider range of customers and therefore also opening hours and menu choice depending on the target audience. A higher footfall can be expected but the competition might also be much greater.
Having an out of town premises will probably narrow down the options for brand identity more as customers will require transportation. They will most likely visit more frequently during weekends and after work hours. Seasonality will make a difference here as well and proximity to frequently visited places such as for example tourist destinations.
9. Being Different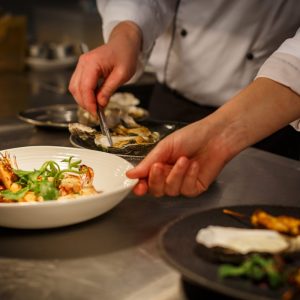 This is were restaurants can truly shine or fail altogether. How can a restaurant distinguish itself from the competition? All of the above points play into this category. As good service and excellent food should be the baseline and offering "just" those doesn't make the restaurant stand out. One must stand out among others to attract clientele.
The target audience is the deciding factor. Will it be hipster, stylish, classic, young, upper class, fast food, cheap & cheerful? Having a unique twist to it will decide the restaurants advantage and its distinction in the food landscape.
 Conclusion
There are many elements that make a restaurant great. Sometimes it can be the smallest details that make or break the experience. Striking a good balance is the key for aiming to please your customers, attracting new business and building your brand over time!
We pride ourselves to have opened and developed the Dublin restaurant FIRE that ranks among the best in Ireland as well as SOLE a leading Seafood Restaurant in Dublin. We welcome you to join us and try out our delicious meals & cocktails.